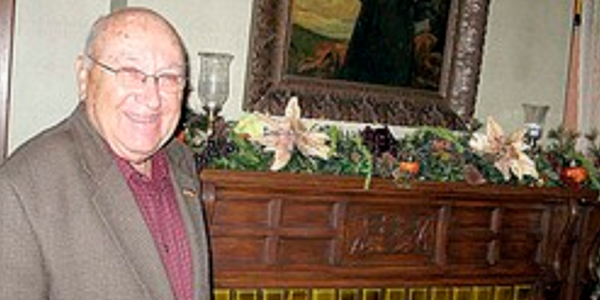 Denny Warta's family has lived in the New Ulm area since the 1870s. Except for two years of service in the Navy, he has spent his entire life in the community.

"Life has been good to me, and the opportunity to live in our great Southern Minnesota was and still is an important part of that good fortune," Warta said.

And because of his good fortune, Warta believes strongly in giving back. "I truly believe that joy is contentment and that giving/sharing is an important part of joy."

In the early 1980s, Warta was given the opportunity to do something big for both New Ulm and all of southern Minnesota. At the time, The McKnight Foundation surveyed the state and found that 90% of all grants in Minnesota went to the nine-county metro area and only 10% went to out-state Minnesota. As a result, The McKnight Foundation initiated the establishment of the six out-state Initiative Funds, none of which are within the nine county metro area.

"I was privileged to participate in the formation of the Southeast Minnesota Initiative Fund (now Southern Minnesota Initiative Foundation) and was truly grateful that out-state Minnesota would finally have more opportunities to acquire grants," Warta said. "From a personal standpoint, this was an unbelievable opportunity."

Warta was instrumental in the beginning of the new Foundation, and he served on the first Board of Directors. He believes that SMIF will continue to be a resource for people and communities in southern Minnesota into the future.

"The regional area is really a metro area with necessary resources that may be in the neighboring town, but that they exist is what is really important," Warta said. "SMIF can be and likely will be the vehicle which will enable future citizens of Southern Minnesota to access grant funds to assure the ongoing viability and vitality of Southern Minnesota. That is why I have chosen SMIF as one of the recipients of a planned gift."