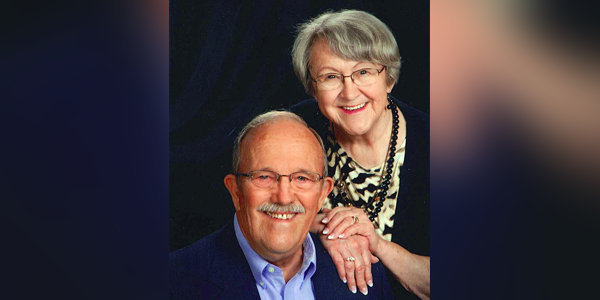 Jerry Monson, who passed away in 2018, had deep roots in southern Minnesota. Jerry's great grandfather settled as a farmer here in Steele County in 1860 after making the long journey from Norway. Jerry's grandfather also owned and farmed land here. Mary Monson, Jerry's wife, moved to Owatonna in 1940, when her father (G. R. Imbody) became the principal of Owatonna High School. Jerry and his three brothers all graduated from Owatonna High School, becoming the third of five generations to do so.
Monson shared Southern Minnesota Initiative Foundation's (SMIF) belief that we need to invest in our future by investing in our youngest children. "Young children represent our future and we need to prepare them for it," said Monson. By leaving a bequest to SMIF, Monson aligned his resources with his personal beliefs and values to ensure that this region of the state continues to thrive.
"I believe the 20 southern counties of Minnesota represent the second metro area of Minnesota," Jerry stated. "It has enormous potential. Corn fields separate our towns rather than parking lots and roads. We need to work in concert to protect and extend our resources."
"I also believe it is everybody's obligation to give back in some way to their community," he offered as a driving motivator to give back through a planned gift. "I believe in SMIF's mission and want to contribute to the Foundation's future."
Monson was a shining example of "giving back." Not only did he serve on the SMIF Board of Directors for six years – including one as Board Chair – he served on 27 boards, advisory councils, and steering committees for area nonprofits, educational and religious institutions, businesses, and community organizations.
Jerry's planned gift will help provide a secure future for SMIF and continue to pave the way for growing and expanding our resources throughout the region.